Endodontic treatment includes the diagnosis, treatment and prevention of diseases of the dental pulp, nerves and tissues that surround the root of a tooth.
Endodontic treatment includes the diagnosis, treatment
and prevention of diseases of the dental pulp, nerves
and tissues that surround the root of a tooth.
Root canal treatment or re-treatment, otherwise known as root canal surgery, involves removing infected pulp tissue from the canals around the tooth and sealing these canals to prevent further damage to, or exposure of, the tooth nerve. This treatment can be provided by either a general dentist or a registered specialist endodontist (commonly known as a root canal specialist).
A general dentist has education and training of 4 to 5 years. A specialist endodontist has education and training of 4 to 5 years of general dentistry PLUS a further 3 to 4 years of specialisation.
Root Canal vs Tooth Extraction & Implant
Root Canal Therapy vs Tooth Replacement
In Australia, only dentists who have completed the additional three years' minimum full-time study can become a registered specialist endodontist. Typically they will have first graduated with honours in dentistry and have completed fellowship examinations through the Royal Australasian College of Dental Surgeons. During the additional three years of study, graduates undertake original research and build their practical skills in the management of difficult and complex root canal treatments. They are then eligible to apply for registration with the Dental Board of Australia as a specialist endodontist. (Never assume that a practitioner is a specialist endodontist; always check on the website of the Australian Health Practitioner Regulation Agency (AHPRA).)
When you are seen by a specialist endodontist you can be assured that they are experienced in managing difficult root canal treatments, re-treatment of previously unsuccessful root canals and endodontic surgery.
An experienced, highly trained endodontist can often save a tooth that may have been otherwise deemed too difficult to treat or to have a poor prognosis. These specialists often collaborate with prosthodontists in cases where a tooth can be restored through the use of crowns, veneers, bridges, implants or dentures, and with oral maxillofacial surgeons and periodontists in cases where the tooth cannot be saved.
Our team of endodontists is made up of four Board-registered specialists: Dr Gregory Tilley, Dr Chankhrit Sathorn, Dr Artika Soma and Dr Aovana Timmerman.
You don't need a referral to see any of our specialists.
Please call us on (03) 9650 2726 to discuss your needs and make an appointment. We look forward to being of service to you.
Meet our Endodontists
Dr Chankhrit Sathorn
DDS, Grad.Dip.Dent, DClinDent, PhD, MRACDS (Endo)
Dr Chankhrit Sathorn is an Adjunct Associate Professor of Endodontic Research at La Trobe University. Formerly he was a convenor of the Predoctoral Endodontics and Graduate Certificate in Clinical Dentistry Programmes at Melbourne Dental School, having completed his endodontic specialist training and a PhD at the University of Melbourne.
Dr Sathorn's area of research focuses on evidence-based endodontics, systematic reviews and the effectiveness and efficiency of various interventions. The cumulative publication of his research studies has earned him the Ernest Joske Research Award for work that constitutes an important contribution to dental science research.
Dr Sathorn has been invited to speak at several national and international endodontic congresses, such as ASE, ADA, IFEA, and ESE. He is an editorial board member of the Journal of Endodontics, International Endodontic Journal, New Zealand Dental Journal, Journal of Dentistry, and European Journal of Dentistry. He has authored and co-authored more than 20 papers.
Dr Sathorn is a member of the Royal Australasian College of Dental Surgeons (RACDS) in the Special Field of Endodontics.
---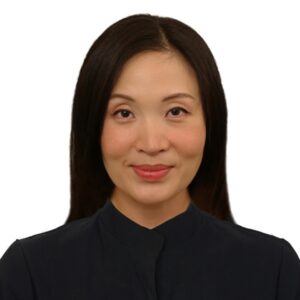 Dr Aovana Timmerman
BDSc (Melb), DCD (Melb), FRACDS, GCertClinTeach
Dr Aovana Timmerman graduated with a Bachelor of Dental Science from the University of Melbourne in 2001. After completing her fellowship with the Royal Australasian College of Dental Surgeons (RACDS) in 2010, she continued with her specialist training in endodontics, obtaining a Doctorate of Clinical Dentistry in Endodontics, also from the University of Melbourne.
In 2013, she was awarded the Australian and New Zealand Academy of Endodontics JM Booth award to attend the International Association of Dental Traumatology (IADT) Congress in Turkey. She has provided specialist endodontic services to Melbourne Dental Clinic, Plenty Valley Community Clinic and Endodontic Specialist Unit at the Royal Dental Hospital of Melbourne up to 2016 as part of her specialist training.
Aovana has been involved in endodontic education since 2011 and was awarded the Graduate Certificate in Clinical Teaching in 2019. Currently, she is a clinical demonstrator for the Doctor of Dental Surgery Endodontic program at The University of Melbourne and examines dentists in the Membership (GDP) program for RACDS and Australian Dental Council.
Aovana has been carrying out research related to Endodontics since 2013 at Melbourne University and has published in local and international peer-reviewed journals. She is currently a member of Australian Dental Association, RACDS and IADT. With an interest in languages, Aovana is fluent in Mandarin (Chinese).
---
Dr Artika Soma
BDS (Otago), DClinDent (Otago)
Dr Artika Soma is a registered specialist endodontist with the Dental Boards of Australia and New Zealand. Dr Soma was born and raised in the Fiji Islands. As recipient of the prestigious Equity & Merit scholarship, she moved to New Zealand to study for a Bachelor degree in Dental Surgery. She graduated from the University of Otago, New Zealand, in 2004.
Dr Soma worked in the endodontic department at the Sydney Dental Hospital from 2005 to 2006, during which time she was also involved with teaching in the Faculty of Dentistry and decided to specialise in endodontics.In 2009 Dr Soma graduated with a Doctorate of Clinical Dentistry (DClinDent), specialising in endodontics, from the University of Otago, New Zealand. While in New Zealand, she was involved with undergraduate teaching and worked part-time in a private general dental practice limited to endodontics.
Dr Soma moved to Melbourne in early 2010 and has been working at the Royal Melbourne Dental Hospital and in a private specialist endodontic practice since March 2010. Dr Soma is a member of the Australian Dental Association, the New Zealand Dental Association and the Australian Endodontic Society.
Root Canal Therapy vs Tooth Replacement