Paediatric dentistry focuses on the growth and development of children's teeth, on addressing any emerging problems and on preventing decay rather than treating it after it happens.
Paediatric dentistry focuses on the growth and
development of children's teeth, on addressing any
emerging problems and on preventing decay rather than
treating it after it happens.
In children's dentistry, there is certainly a place for general dentists and dental therapists, whose role includes attending for checkups, routine cleans, fissure sealants and small cavities. However, there may also be good reasons to see or be referred to a paediatric specialist also known as a paedodontist. 
One reason is to simply know you are consulting the highest qualified clinician available. Other reasons may be if your child suffers from severe overcrowding of their teeth, any oral injury, problems with taking care of their own dental hygiene at home, visible decay at a young age (2, 3 or 4), more than one serious cavity, severe toothache, swelling of the gums or cheeks, or fear of the dentist or any other special needs in the behavioural arena.
Our paediatric dentist often works in seamless collaboration with our specialist orthodontists in cases where correction to the position of the teeth is required.
Specialist Qualifications
To qualify as a registered specialist paedodontist in Australia, practicioners must first have the same degree as a general dentist, with honours. They then study for a further three to four years for a Masters degree or equivalent specific training in children's dentistry, making them eligible to apply for registration with the Dental Board of Australia as a specialist paedodontist. In addition, they must be good at establishing children's trust in a friendly environment and a large part of their skill set involves understanding child psychology.
Never assume that a paedodontist is a registered specialist; always check on the website of the Australian Health Practitioner Regulation Agency (AHPRA).
Healthy children's teeth are the healthy adult teeth of the future and that's what gives paediatric dentists such a big responsibility. A highly trained paedodontist can also make a significant difference to your child's first experience of dental treatment – an experience that will stay with them for the rest of their life.
Our specialist paedodontists are Dr Charmaine Hall, Dr Linda Nguyen and Dr Janita Shah.
You don't need a referral to see our paedodontist. Please call us on (03) 9650 2726 to discuss your needs and make an appointment. We look forward to being of service to you.
Paediatric Specialists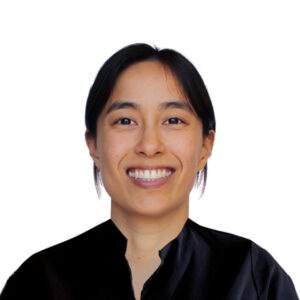 Dr Viet (Linda) Nguyen
BDSc (Hons), DCD (Paed Dent), GradDipClinDent
Dr Linda Nguyen graduated from the Melbourne Dental School with a Bachelor of Dental Science with honours. After graduating as a general dentist, she worked at Sydney Dental Hospital as an intern and paediatric dental resident. She was involved extensively with the Aboriginal Oral Health Project, which consisted of providing dental services in outreach dental clinics in rural New South Wales as well as metropolitan areas.
Linda returned to Melbourne to complete her specialist training at the University of Melbourne and Royal Children's Hospital. During this time, she worked in private practices in Melbourne as well as the Emergency services at the Royal Dental Hospital of Melbourne. Dr Nguyen recently completed the Diploma in Conscious Sedation at the University of Sydney and has been working part-time in private practice in Newcastle.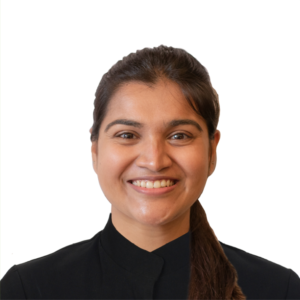 Dr Janita Shah
BDS, DClinDent (PAED), MRACDS (PAED)
Dr Janita Shah obtained her Doctor of Clinical Dentistry in Paediatric Dentistry from the University of Melbourne. She has 9 years of combined experience in general and paediatric dentistry in public and private practice. She is known for her gentle, bubbly, and friendly nature which makes her great with children and parents.
As a specialist paediatric dentist, Janita is passionate about all aspects of paediatric dentistry with considerable experience in caring for children with special needs and anxious behaviours, comprehensive management of developmental conditions, dental trauma, and early childhood caries. Her research on enamel hypomineralisation "chalky teeth" in primary teeth has been published internationally.
In addition to private practice, Janita also works at the Royal Children's Hospital, the Royal Dental Hospital, and has a teaching role at the University of Melbourne. She keeps her knowledge and skills updated by undertaking professional courses. Janita has also presented at various dental conferences in Australia and internationally. In her spare time, Janita volunteers with Make-A-Wish Australia.
Janita is a member of the Royal Australasian College of Dental Surgeons, Australian and New Zealand Society of Paediatric Dentistry, the Australasian Academy of Paediatric Dentistry, and the Australian Dental Association.
Root Canal vs Tooth Extraction & Implant
Children's Dentistry – Specialist Care